« PUGcast 08/2008 | Home | Der Zoll macht auch nur seinen Job :-( »
By oliver | September 4, 2008
Aus den Weiten des amerikanischen Flachlands ist ein weißer AT&T-Dummy des Palm Centro zu mir gekommen.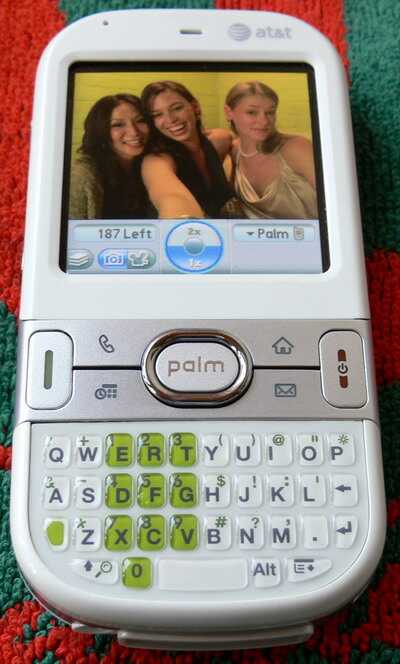 Auf den ersten Blick entspricht er exakt den anderen Geräten (wenn man von der ungewöhnlichen Farbgebung absieht);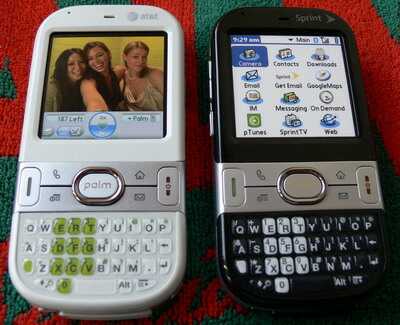 es gibt aber einen kleinen Unterschied, den nur die Centros von AT&T haben: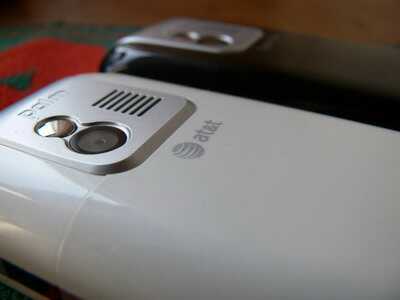 Der "Steg", in dem Kamera und Lautsprecher sitzen hat bei den AT&T-Geräten einen kleinen Buckel, der verhindert, daß der Lautsprecher plan auf dem Untergrund aufliegt, wenn man das Telefon zB auf den Tisch legt. (Daran kann man ungefähr abschätzen, welche Marktmacht AT&T in den USA hat…)
_____________________________________________________________
Alle Inhalte auf dieser Seite Copyright Oliver W. Leibenguth
Topics: neuer Dummy | 3 Comments »
3 Responses to "Dummy Nr. 20: Palm Centro von AT&T"
» AT&T vs GSM Centro - there is a difference -> TamsPalm - the Palm OS Blog Says:
September 9th, 2008 at 20:53

[…] AT&T vs GSM Centro – there is a difference By Tam Hanna, Site Founder This one comes straight off Oliver W Leibenguth's German personal blog: […]

Klemens Says:
Dezember 29th, 2009 at 10:35

Ich habe ein EU/QWERTZ-Centro, 9/2008 bei Amazon gekauft. Dieser hat auch diese erhöhte Kante.

oliver Says:
Dezember 29th, 2009 at 19:27

Es ist auf dem Bild vielleicht nicht gut zu erkennen, aber der Buckel des AT&T-Centros ist fast einen mm höher als bei allen anderen Modellen.
Comments