« PDA Nr. 146 (Palm Nr. 79): Sony Clié-PEG S300/J | Home | 2009 wird alles anders, oder auch nicht? »
By oliver | Dezember 24, 2008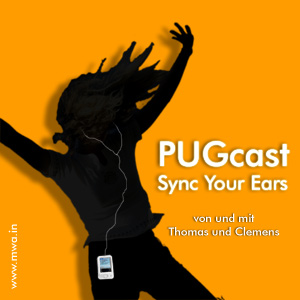 Liebe PUGcast-Hoerer, die Dezember-Ausgabe 2008 des PUGcast steht ab dem 24.12.08 auf den Seiten der PUG NED zum Download bereit.http://www.pug-ned.de/podcast.php
Diesmal mit folgenden Themen:
Mit der besten Musik von Kevin Bilchik, Crash Cannibals, El Marko, The UK Sessions, Scott Weis Band, Jordet, The Form & Ray O'Hara.
Alle Links werden auch wieder in den ShowNotes zur schnellen, sicheren und fehlerfereien Nachverfolgung gelistet.
Das PUGcast-Team wünscht allen ein frohes und besinnliches Weihnachtsfest, sowie Alles Gute für 2009!
P.S.) Premiumhörer gelangen schneller an die neue Ausgabe 😉
_____________________________________________________________
Alle Inhalte auf dieser Seite Copyright Oliver W. Leibenguth
Topics: Allgemein | No Comments »
Comments